Midland Insulation
Midland Insulation offers thermal, acoustic and fire solutions for various building designs nationwide. The advantages offered by Midland Insulation leads to environmental savings and energy reduction for domestic, commercial and industrial installations. Midland Insulation use only insulation materials approved by the Irish Agrement Board and NSAI.
Cavity wall insulation
Cavity wall insulation is an effective way to save energy and money at home. An insulated house keeps the warmth indoors - exactly where you need it. Insulating your cavity walls will help you to heat your home more efficiently as it will pay for itself over time. The better insulated your home, the less energy you need to keep it warm, therefore saving you money in the long run, as it can cut your heating costs by up to 15%. Also, by saving energy, your home will produce less CO2 and that in turn helps the environment.
Attic / Loft insulation
Up to a quarter of your heat is lost through the roof of an uninsulated home. Insulating your attic (or loft) is a very simple and effective way to reduce your home heating bills. Without proper attic insulation a lot of valuable and expensive energy used to heat your home will be lost through the loft. Insulating your attic will be effective for up to 40 years.
Soundproofing
Practical solutions to noise reduction have now been answered with Midland Insulation's soundproofing solutions: soffit lining, acoustic ceiling treatment, thermal insulation using Rockwool products
Contact Us
, Midland Insulation, for your soundproofing and insulation services.
.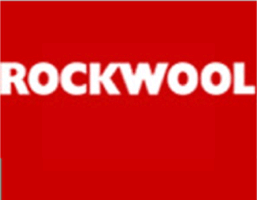 External & Internal Insulation / Solid wall Insulation
External solid walls lose even more heat than cavity walls and the only way to reduce this heat loss is to insulate them on the inside or the outside. As well as helping to stop heat being lost from your home it will also help to prevent condensation on the walls and ceilings. There are two types of solid wall insulation:
External wall insulation:
This involves adding a weather-proof insulating treatment to the outside of your wall.
Internal wall insulation:
Solid walls can also be insulated by applying internal wall insulation. Boards are fitted directly to the inside of the wall. The thicker the board the better the insulation.
---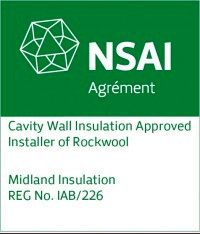 Midland Insulation
Quality Insulation Services throughout Munster and Leinster, including: Portlaoise, Portarlington and counties: Laois, Tipperary, Offaly, Kilkenny, Kildare, Carlow, Westmeath and Dublin.
Laois Office:
Gortnalee, Donaghmore, Co.Laois, Ireland
Tel:
087 937 3464
Email:
williefitzpatrick@icloud.com